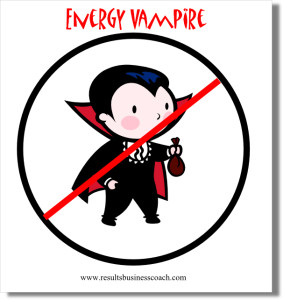 "I will not let anyone walk through my mind with their dirty feet." ― Mahatma Gandhi
Our environment is set up to drain our energy.
To be precise, we set up our environment to drain our energy.
We let energy vampires suck the life out of us.
How?
We have no plan to manage the day. And I am not talking about the 'to-do' list.
I mean the plan …
Where you know what your 'high value' competencies are
Where High Value tasks get tackled first
Where you start tackling them as early as possible
Where you have no problem saying 'NO' to energy vampires such as emails, facebook, and others
Where mindless routine is delegated to a trained team
Where you are ruthless with yourself in seeing things get done.
When you focus on 'High Value Competencies' – that is, actions that produce the highest possible outcome – you progress very quickly towards your success.
Everything else is an excuse to drift along.
{ 0 comments }