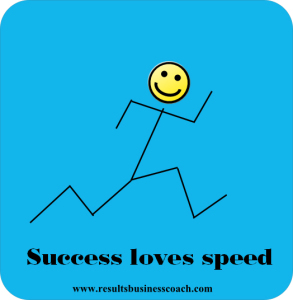 "If everything seems under control, you're not going fast enough." ― Mario Andretti
Can't remember who said 'money loves speed'.
This applies to success in general.
When I mentioned this to client of mine, she asked, what about 'good things come to those who wait'.
They are not the same.
Speed has to do with things you can control.
Like taking action regularly and making firm decisions.
Too much planning, analysis, perfectionism, and procrastination kills speed.
When you take action fast, the universe responds fast.
When the universe responds fast, you have an opportunity to fine-tune your future actions.
On the other hand waiting for good things to come to you is all about results.
You have no control over the results you are going to produce.
When you get results you were not expecting, it is an indication that you need to take different actions.
Make decisions and act fast but be patient for the right results to show up.
+ Ravi Peal-Shankar