Raving Fans
80% increase in revenue in the last 12 months (in the middle of a recession)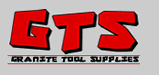 Since working with Ravi there have been a significant number of changes to our business and to me also. Not only have our sales and profitability increased, but our average order value is higher and the calibre/quality of customer we now attract has also improved.
I find Ravi's holistic approach has helped me to dare to think big, have more clarity in my personal and business goals, be responsible and to spend more time working on the business not in the business (something I find most business owners struggle with).
Jason Barnard
Managing Director
Granite Tool Supplies Ltd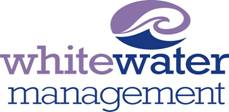 Ravi,
Just to let you know that December was our 2nd best month since trading for gross and net profit.
As always thank you for helping us to make that happen.
Regards John + Claire
www.whitewatermanagement.com

Leigh Baxter Associates (LBA) – Founded over 30 years ago, are experts in hydraulic, pneumatic & engineering products & services. Located in Southend the company run by William Simpson with his passionate knowledgeable staff supplies a large customer base. The main industry sectors include Agriculture, Engineering, Manufacturing, Marine, Plant/Construction and Transport /Maintenance.
William's vision for the company is to build LBA into a world class multi branch company by further strengthening  his management team, working even closer with his key suppliers and of course continuing to develop ways to deliver brilliant service to his customers.
Here William takes up the story as to what impact having Ravi as a business coach has had on helping him achieve his goals………"Ravi has been working with LBA for three years during which time our team has doubled with the advantage of better communications both internally and externally.
Ravi helped produce a strategic management plan which was then broken down into individual team
member
responsibility. As a direct result we have systems in place, a marketing function which is 10 X better than before, and our sales revenues and profits are reflecting this.
Ravi is a key member of our team, his passionate approach to business and delivering results is infectious. He really is a man who walks the talk. I can't wait to see where we will be in the next three years!"
William Simpson
Managing Director
www.leighbaxter.co.uk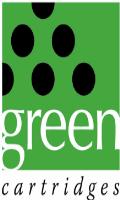 Green cartridges
"Thank You for opening our eyes and making us realise the small differences we make , which have a big impact on our business.
Since we have employed your skills you have helped us focus on what is important, think outside the box to resolve issues and push us forward as a business.
Your enthusiasm and professional manner have been very significant in helping Neil & I and for this we are very grateful.
Long may we enjoy a successful business relationship together"
Abbe & Neil Coulton
MD Green Cartridges Ltd
www.greencartridges.com

Stephen Guy-Clarke
Anyone expecting a superb copywriter to make their business fly will be doubly delighted with Ravi.For me as a newbie internet marketer I was lucky to find Ravi at a time when I had a product idea but lacked the know how to launch it and write the killer copy which pulls in the sales.
Ravi, is not only a consummate entrepreneur with passion and enthusiasm to carry you along, in addition as a qualified business coach he knows exactly how to guide you to achieve your goals.
A simple question such as "What outcome are you looking for with this business?" will be the beginning of an exciting journey at the end of which some of the most compelling copy writing will result.
Since the launch of my e-book in August 06 I have achieved excellent sales from all over the globe, with a growing number of affiliates also marketing the book."
Stephen Guy-Clarke
www.beatingcholesterol.com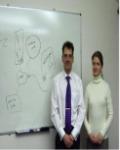 "We would like to thank you for your help so far in making our company excellent. We now have a plan in place where we can grow our company to the size we want it to be and it has dramatically changed (for the better) how we see our future.
Our marketing activities have improved immensely and your help and advice has made them much more successful"
Simon Pullum & Heather Nicklen
Directors Azura Group
www.azuragroup.com
"In our first full month since working with you, we exceeded our target goal of gross profit by 100%. I would recommend your services to any business who wishes to expand and increase their profitability"
Eddy Trivett
MD Softlink Solutions
www.softlinksolutions.co.uk
"If you need a confidence injection and a boosted desire to succeed then talk to Ravi. I feel enthusiastic and inspired to put all the marketing strategies into practice. I am feeling really excited about the future"
Rose Barton
Director
Ballyhoo Creative

http://www.ballyhoocreative.co.uk/
+ Ravi Peal-Shankar