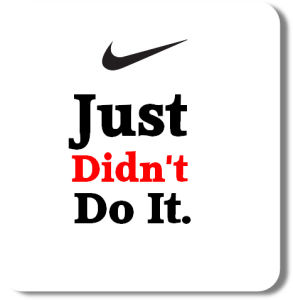 "He that is good for making excuses is seldom good for anything else." – Benjamin Franklin
The gap between where you are now and where you want to be is separated by one word.
'Excuse'.
Excuses do not stand out as obvious excuses.
They come in the form of:
Reasons why you cannot do something
Lack: 'I don't have money/time/resources
Self-worth: I am not good enough/I do not have the talent/skills
Our excuses do not choose us.
We choose our excuses.
Rather than use our excuses to retract and stay where we are, why not use it as a 'road map' to leap forward?
You are a mother of three with a full-time job and use 'time' as an excuse not to write a novel.
What would your 'road map' look like?
Not dissimilar to J.K Rowling.
You will skip TV and other trivial time zappers and write like crazy.
You are not going to worry about publishers, editing or critics.
You simply write every available minute.
Next time you find yourself giving excuses to stay where you are – build a road map instead.
+ Ravi Peal-Shankar