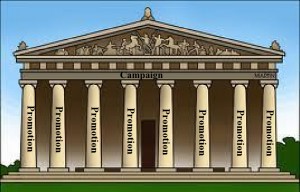 "It's not what we do once in a while that shapes our lives. It's what we do consistently." ― Anthony Robbins
A promotion is a singular activity.
A one-hit attempt to grab attention.
It is a 'Push' to get a sale.
On the other hand a Campaign is a strategic event.
It is a well thought out series of promotions to 'attract' your ideal customers to your 'sales funnel' or your 'value bridge'.
Never run a single promotion without it being part of a strategic campaign.
You could waste a lot of time and money on a single promotion without bringing in significant results! (Unless you want to depend on luck)
{ 0 comments }