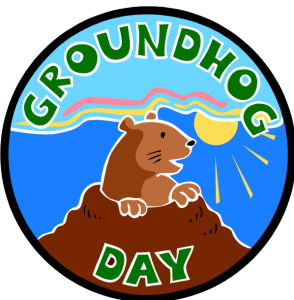 When we are no longer able to change a situation – we are challenged to change ourselves – Viktor E. Frankl
Phil: What would you do if you were stuck in one place and every day was the same, and nothing that
you did mattered?

Ralph: That about sums it up for me.

- Ground Hog Day
Ground hog day is worth watching again and again. (Pun intended!)
It teaches us a lot.
It teaches us about putting up with getting the same results every day.
Phil Conors (Bill Murry) was fighting hard to change the results he gets every day.

He was trying to change things he could not control.

Nothing changed.

Only when he started to look inward and make changes within, he started seeing changes outward.
Change starts within and that is why it is difficult.
In your business if things need to change, it must start with YOU.
Unless YOU change, it is Déjà Vu All over Again!
As a collective, change is easier because of the sharing, support and encouragement you receive.
Join Profit Hub and surround yourself with like-minded people who WILL inspire new possibilities for you!
Image source: http://www.metrogazette.com/
+ Ravi Peal-Shankar
{ 0 comments }