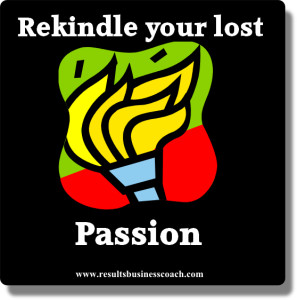 "Your sacred space is where you can find yourself again and again." – Joseph Campbell
A client, whose business has tripled in the last few years, told me that, if it were somebody else's business he would have left by now.
How could you get tired of your own business?
How could someone get to this point where they started disliking their own baby?
Tireless focus on growing the business over a period of time has depleted his energy.
He has been working too hard.
He has personally taken on every single challenge and dealt with it.
Now he feels worn out.
Strange as it may seem, this is NOT uncommon.
He needs to take time for himself and get away from the business for a while to recharge his battery and re-kindle his passion for his business.
He has NOT lost the passion for his business. It is there.
In a state of depletion, he cannot connect with his passion.
Don't let it happen to you.
+ Ravi Peal-Shankar
{ 0 comments }