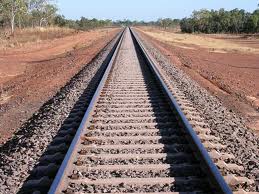 "Go back?" he thought. "No good at all! Go sideways? Impossible! Go forward? Only thing to do! On we go!" So up he got, and trotted along with his little sword held in front of him and one hand feeling the wall, and his heart all of a patter and a pitter." ― J.R.R. Tolkien, The Hobbit
A train rarely deviates from its track.
Hence, it always reaches its destination.
There are may be delays on the way, but it will always get there.
As human beings, when we were born, no one lays a track for us.
No one guides us where we should go.
We have to figure it out.
The challenge is that we have to figure it out while we are moving.
We are the map and the mapmaker!
Even after deciding our destination, we are always going to be off course because we don't have a 'track', as a train does.
Most of the time we are not even aware that we are off course.
Unless you surround yourself with people who will drag you back when you are off course you are likely to arrive at a destination you did not intend to.
In your business make a 'deliberate decision' to surround yourself with people who will help you get to your destination.
{ 0 comments }